History of Spring Grove Mutual Insurance Company
Spring Grove Mutual started in Brodhead, WI in 1875 and has been serving our local community for over 136 years! Historically, Spring Grove insured many of the area farms but has expanded its coverage to include non-farm policies, as well. Many families have been with Spring Grove for generations and board members have often participated for decades.
We've included a snapshot of meeting minutes from 1896! When we look back over the minutes of the last 100 plus years, we see the same families that are part of Spring Grove today.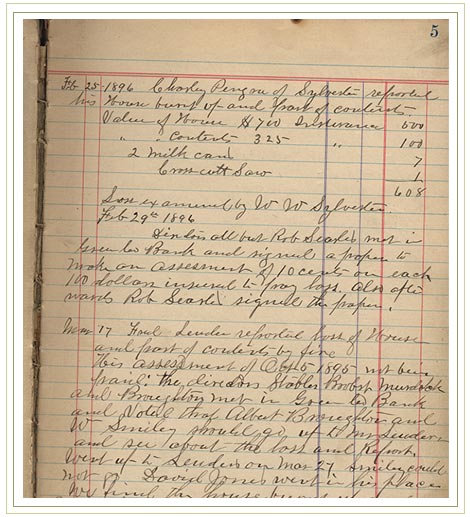 We've been "Neighbors Insuring Neighbors" for part of two centuries. We are looking forward to serving the community for many more years to come!